Brand New Oil Purifier Machines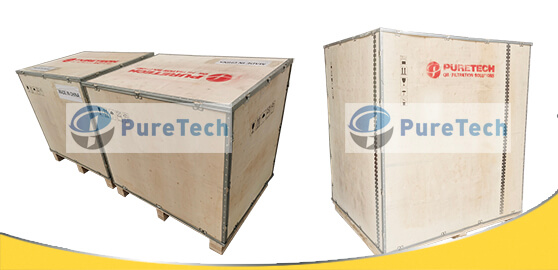 Newly delivered oil purifier machines by PureTech are designed for filtration of lube oils, mounted with three stage filter cartridges, oil pump with motor, electric control cabinet, alarm, valves and pipes, on a portable trolley with lockable casters.
If you are searching for some machines which can clean your used oil (hydraulic oil, gear oil, compressor oil, coolant oil, refrigerator oil, turbine oil, transformer oil, etc.), welcome to contact us and to know more about the solutions. For different oils, the methods of oil treatment are also different, PureTech team will work on your case and provide the suitable proposal.
PureTech now supplys:
Transformer Oil Purifier (Transformer Oil Filtration Machine, double stage vacuum Transformer Oil Purifier, single stage Vacuum Oil Purifier, transformer oil re-generation plant,transformer oil centrifuge machine, etc.)
Turbine Oil Purifier (Thermal vacuum Turbine Oil Purifier, centrifugal oil purifier, etc.)
Lube Oil Purifier (For general lube oils, Vacuum Oil Purifier, oil filter cart, plate frame oil filter unit,high viscosity oil purifier, etc.)
Vacuum Pump System (for transformer evacuation/ transformer vacuuming)
Dry Air Generator (supply dry and clean air for transformer maintenance work, to replace nitrogen filling)
SF6 Gas Recycling and Filling Machine
More information please contact us.
PureTech Oil Filtration
web: www.cqpuretech.com
Tel:+86 17815389416
Email: sales@cqpuretech.com