DVOP-100 Transformer Oil Processing Machine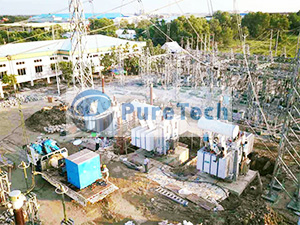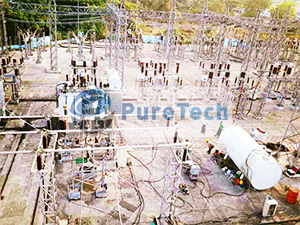 PureTech DVOP-100 (6000LPH) Transformer Oil Filtering Machine
PureTech Mobile Double stages vacuum Transformer Oil Filtering machine (Model DVOP) is a kind of electrical and mechanical equipment for removing solid particles, free and dissolved water, gases from insulating oil, the purpose is to improve oil performance and improve dielectric insulation index of insulating oil.
It is widely used for purifying the new and the unqualified transformer oil, insulating oil, circuit-breaker oil, also applied for purifying the insulating plant oil. So it is applied in power plant, power station, electric power company, metallurgy, petrochemical, railway and other industrial and mining enterprises. It also used for vacuum drying, vacuum pumping, etc.
We provide many different configurations for clients to select accordingly, if you are interested in more info, please contact us freely.