3000LPH Transformer Oil Purifier in Malaysia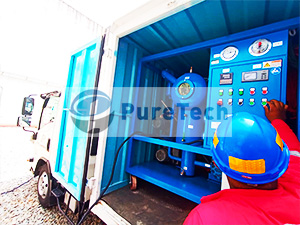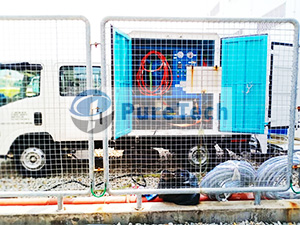 PureTech DVOP-50 (3000LPH) Transformer Oil Purifier provide online oil filtration for power transformers in Malaysia.
PureTech recommends you to use Vacuum Oil Filter Machine to purify your transformer oil, and adjust the heating appropriately according to the weather, a certain temperature (usually we recommend 60~65℃) will effectively accelerate the evaporation of water. Besides, an oil tank of the corresponding volume is recommended for circulating oil filtering, which can greatly improve the oil purification effects. The relative humidity of the air at the installation site of the Transformer Oil Purifier should be controlled below 65%. The maximum should not exceed 75%, and reliable fire prevention measures should be provided near the work shed.

PureTech will provide you with detailed instructions about operation and maintenance, to help you know better about our machine, as well as make a better oil filtration service.