Transformer Oil Filtering Project in Africa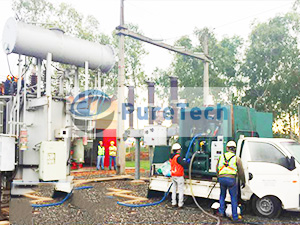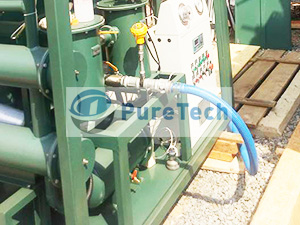 PureTech Transformer Oil Purifiers Online Oil Filtering in Africa Substation.
The role of transformer oil has two main aspects:
1. Insulation
2. Heat dissipation


When the transformer is working for a long time, a certain amount of gas, moisture and other impurities will be generated in the transformer oil. This will affect the insulation and heat dissipation performance of the transformer oil. Therefore, oil filtering measures should be adopted. Filter oil mainly improves the characteristics of oil through two methods.
1. The filter element, the purpose of which is to filter out the solid impurities mixed in the transformer oil, such as metals and carbon particles.
2. Vacuum Oil Purifier, by letting the transformer oil pass through the vacuum device, the gas and water can be volatilized.


The filtration of transformer oil should be paid serious attention to, to prevent any security incidents. If you are interested in more info about Transformer Oil Filtering, please contact us by sales@cqpuretech.com.