300L/S High Vacuum Pumping System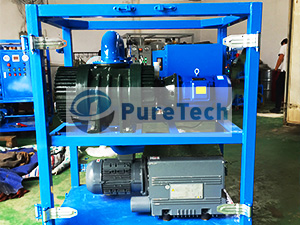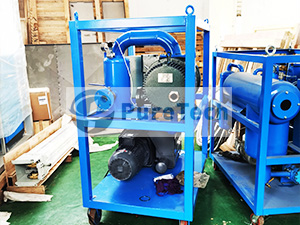 PureTech 300L/S Vacuum Pumping System for Transformer Evacuation
PureTech vacuum pumping system is composed of two vacuum pumps (rotary vane vacuum pump and roots booster pump), vacuum tank, vacuum connector, electrical control cabinet, vacuum gauge,etc.
Vacuum Pump Set adopts air cooling technology, after the vacuum pump starts and reach the set vacuum value, the roots booster pump will start working automatically. The vacuum pump system designed by PureTech can improve 4 times better performance of the systems from other manufacturers. The air pumping is stable, reliable and efficient.
We PureTech provide you professional solutions on your oil processing, vacuum pump system, dry air generator, etc.