What Is LOP Lubricating Oil Purifier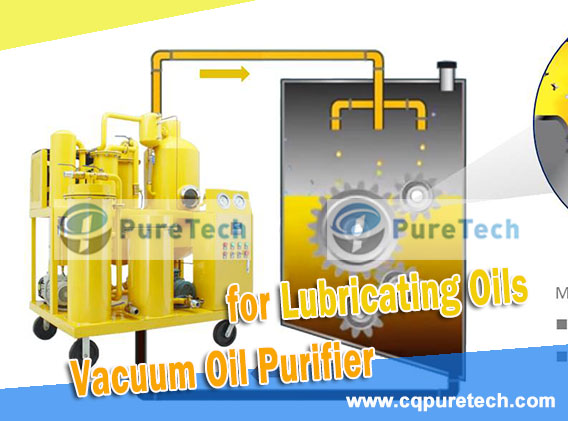 PureTech LOP Lubricating oil filter machine is mainly used to process and purify unqualified hydraulic oil, lubricating oil, refrigeration oil, compressor oil, cleaning oil, coolant oil, anti-rust oil and other high-precision oil products.
The vacuum oil filter machine includes a special gear pump driven by a motor, which has the characteristics of low noise, strong self-priming ability and smooth operation. The high-pressure pipeline is equipped with an overflow protection device, which can effectively protect the safety of the hydraulic system. Thermal relay protection is used to prevent motor damage caused by motor overload. The coarse filter at the suction port protects the oil pump and extends the service life of the main filter. The fine filter can choose different precisions according to different needs of users to achieve the desired results. The panel is equipped with a pressure gauge, which continuously indicates the operating status of the system and the degree of pollution of the filter element during operation.
More info about oil filtration machines or oil recycling machines, please contact PureTech via sales@cqpuretech.com.