Application

of Hydraulic Oil Purifier
Hydraulic Oil Purifier (Model HOP) is also called as Hydraulic Oil Recycling Machine and Hydraulic Oil Regeneration Machine. It was designed especially to regenerate and recycle waste hydraulic fluid, castor oil and other contaminated oils. Hydraulic oil is commonly found in everywhere, and it is easy to be contaminated by water, dust and particles, oxidation, etc. therefore affect the oil quality.
For removal of water and impurities from general hydraulic oil, our Vacuum Lubricating Oil Purifier (Model LOP) is a good choice. However, for some seriously polluted hydraulic fluids, for example, the color becomes black, the acid value of the oil is larger, and the oily sludge is much more, it is difficult to achieve a satisfactory treatment effect through the Vacuum Oil Purifier, now it is necessary to use Hydraulic Oil Regeneration Machine (Model HOP). It is able to effectively remove colloid, oxides, acid, particles, impurities, water, gas from the waste oil, as well as restore the black oil to its original yellow color.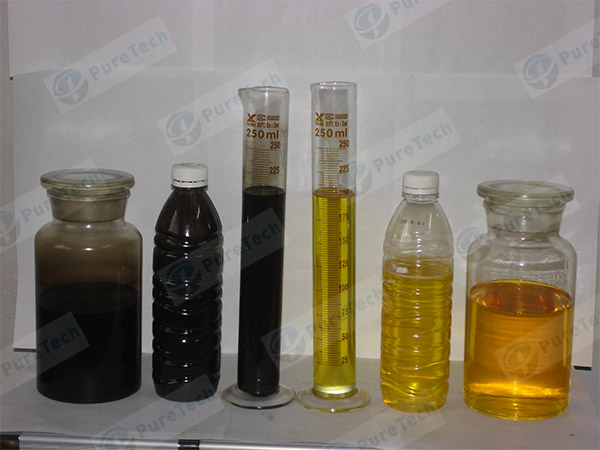 • Effectively regenerate waste/black hydraulic oil without affecting the performance of the oil itself.
• Unique, special and integrated design, fully consider the convenience of operation and maintenance.
• Combine vacuum treatment, multi-stage filtration and other systems to ensure good performance.
• Suitable for hydraulic oils of all conditions, lightly contaminated or heavily contaminated.
• Reliable and good performance to recycle hydraulic oil, save the cost.
• Easy to operate, long service life.
Specification of Hydraulic Oil Purifier
* Please inquire us for capacities and detailed specifications.
P

ureTech Successful Projects

on Oil Purification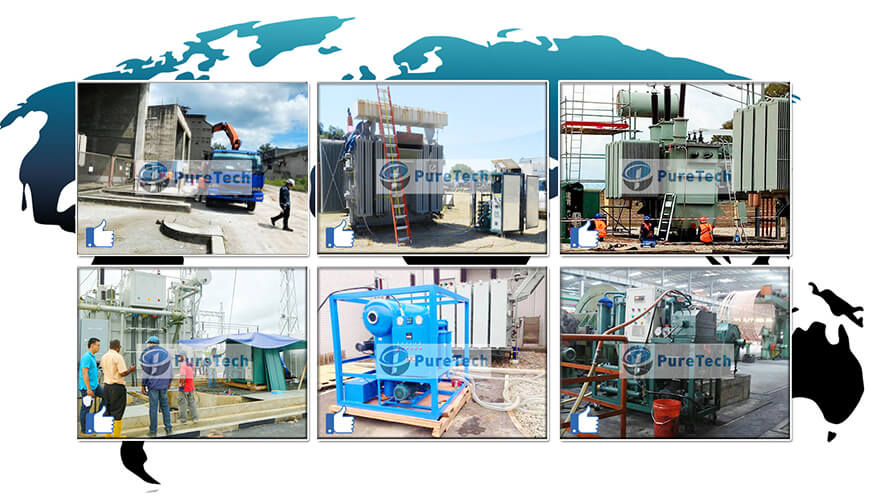 After-Sales Service
• 12 months of quality guarantee for non-human damage.
• Lifelong maintenance and spare parts supply.
• Free training on operation, maintenance and troubleshooting at PureTech factory.
• Puretech engineers go to customer site for commissioning and training (payable service).
• Design accept user's customization.