Application

of Centrifugal Oil Separator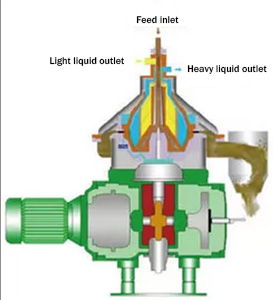 Centrifugal Oil Separator (Model CS) is also called as Oil Centrifuge Purifier and Centrifuge Oil Filter, it is an oil processing equipment with wide applications, from factory to vessels, in all industries. Centrifugal Oil Purifier separates different liquids or particles and water from liquids like oils by the driving force of centrifugal force.
Model CS oil centrifuge is Disc Centrifuge type, it can be used to filtrate turbine oil, diesel fuel, hydraulic oil or other lubricating oils with high viscosity. It can effectively and efficiently remove solid particles, dust and lots of water contained in the lubrication oils. In our design of centrifuge separator, we considered the high efficiency and effect, install the electric heater and multi-stage filtration device to further improve the oil processing effect. Therefore it can reduce the wear of diesel engine or other types of machines, as well as extend the service life of the machine and oil.
When processing emulsified oils like turbine oil, we recommend our Model TOP Vacuum Turbine Oil Purifier which has the demulsification device, it is especially suitable for emulsified oils.
Features

of Centrifugal Oil Separator
• High efficiency in oil processing with high speed centrifugal force.
• Particularly suits for oils contains a lot of impurities and free water.
• No consumables, work by centrifugal force.
• Heating system is installed to improve the fluidity, so as to improve the effect.
• Extra multi-stage filtration system is integrated.
• Easy to operate and maintain, with protection settings, alarm and emergency stop.
• Operation modes are available for selection, manual type and automatic type.

Technical Parameters

of Centrifugal Oil Separator
Model

CS-1500

CS-2000

CS-3000

CS-4000

CS-6000

Capacity, Liters/hour

1500

2000

3000

4000

6000

Working pressure, Mpa

≤ 0.2

Power supply

380V, 50Hz, 3Phase or as needed

Drum speed, r/min

7300 ~ 8300

Cleanliness, NAS

≤ 6

Sludge-discharge methods

Manual / Automatic

Lift head, m

≥ 20

Total Power, KW

28

33

38

43

57
* OPTIONAL CONFIGURATIONS: PLC automatic control system, Fully-Touch Screen, Explosion-proof type, Online Oil Testing Instruments, etc.
* Please inquire us for other flow rates or types.
* The machine size and weight will change slightly due to different configurations.The machine size and weight will change slightly due to different configurations.
P

ureTech Successful Projects

on Oil Treatment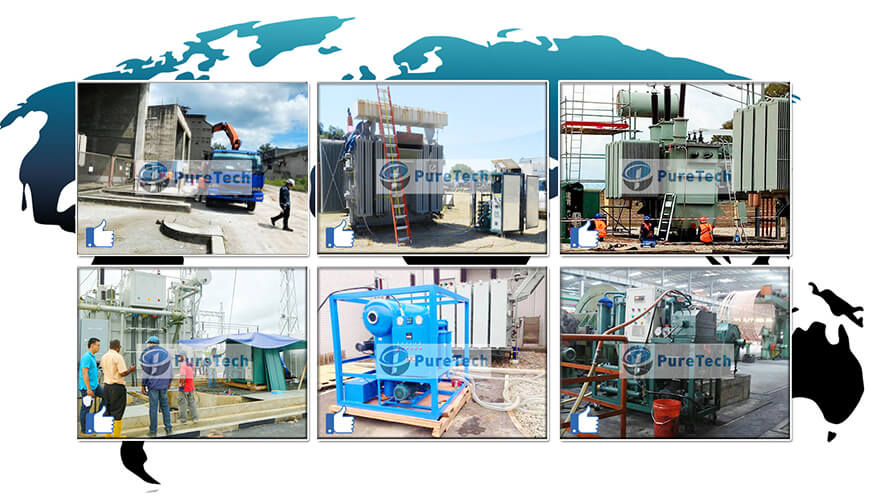 Our After-Sales Service for You
• 12 months of quality guarantee for non-human damage.
• Lifelong maintenance and spare parts supply.
• Free training on operation, maintenance and troubleshooting at PureTech factory.
• Puretech engineers go to customer site for commissioning and training (payable service).
• Design accept user's customization.